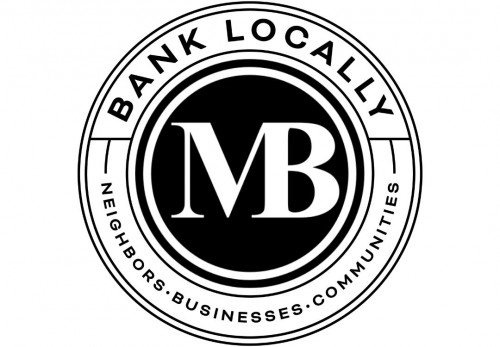 April is National Community Banking Month
April is Community Banking Month and Malvern Bank is proud to be the Community Bank of Malvern area residents, farmers, and businesses for nearly 130 years.
What does it mean to be a Community Bank?
Community Banks are interested in what is best for their community as a whole. When Community Bankers make a decision, they consider how it will affect the local businesses and residents. Here at Malvern Bank, we genuinely care about the health of our community because the individuals, business owners, and farmers we serve are also our neighbors, family members, and friends.
Community Banking is an essential part of your efforts to support local. Unlike credit unions, Community Banks pay taxes, and those tax dollars are spent at home to ensure your community grows. When you bank with Malvern Bank, your savings aren't just sitting in a vault, they are being used to fuel loans for local farms, new businesses, and first-time home buyers. When you bank with Malvern Bank, your dollars are hard at work here in Malvern and across Mills County.
Community Banks invest in their community. Over the past decade, Malvern Bank has supplied funds to support Malvern's CDBG Downtown Revitalization project, the Malvern Market and Concert Series, the Charles E. and Florence M. Lakin Community Center, the Main Street Pocket Park, the Malvern Sesquicentennial celebration, the entrance to Malvern "4 corners" sign, improvements at Fairview Hills Golf Course, much of the local art, and so much more.
Malvern Bank is a Community Bank whose mission is "to build community by supporting education, innovation, and growth while delivering a banking experience that is both authentic and individualized."