5 Effective Tips for Scholarship Applications
Malvern Bank recognizes National Scholarship Month by offering students advice when applying for scholarships to fund their education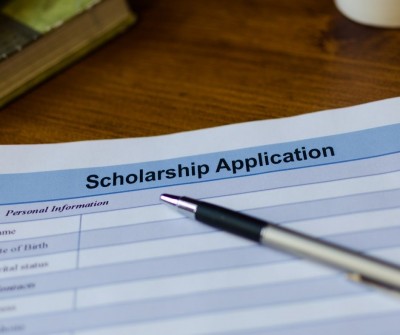 It's no secret that a college education is expensive, and the price tag can be intimidating for parents as well as students. With scholarships, the cost of education can be significantly reduced. Getting your application noticed is key. In recognition of National Scholarship Month in November, Malvern Bank is offering students the following five tips for completing scholarship applications.
Search for scholarships that match who you are — There are hundreds of thousands of scholarships available each year throughout the country. It can be intimidating to try to determine which scholarship is the right fit. Many focus on specific traits, and that can help you narrow your focus. Look for scholarships that match your interests and goals and work on applying for those.
Apply for as many scholarships as possible — There's no limit on how many scholarships you are allowed to receive. Submit as many applications as you can for everything you're remotely eligible for. You won't receive all of them, but you may receive more than you think.
Make your application stand out — With scholarships, you should never do the bare minimum. Application reviewers have to sift through hundreds and sometimes thousands of applications. If you skip the optional items, such as letters of recommendation, you're just making it easier for reviewers to make the pool of candidates smaller.
Brag about yourself — Think about what makes you unique. Talk to the people who know you best — friends, parents, siblings, teachers, etc. — about your strongest characteristics, and sell those aspects about yourself. When applying for scholarships, it's no time to be modest. It's time to brag.
Watch out for scams — The unfortunate side of scholarships is that they can be a vehicle for fraud. Before applying for a scholarship, be sure to verify that it is from a legitimate source. Beware of any scholarships that require fees or offer guarantees that you will receive the award.